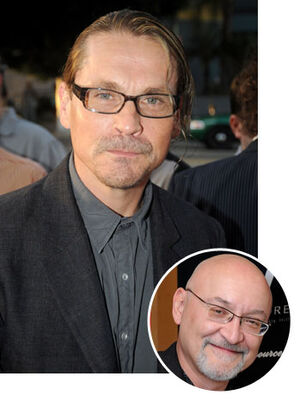 Sons of Anarchy creator Kurt Sutter recently had an outburst on Twitter, where he criticized AMC, and blamed Mad Men's Matthew Weiner for The Walking Dead showrunner, Frank Darabont, getting fired. In an act of "self preservation" as he puts it, Kurt Sutter has quit Twitter, but doesn't regret what he said:
"My exit from Twitter was quite simple and, c'mon, let's face it, pretty f--king obvious -- I'm a guy desperately in need of buffers. I have big feelings, big reactions, big emotions. All the things that serve me as an artist, but challenge me as a socially-responsible human being...With Twitter, there was no buffer, just me, my big feelings and my big opinions. I don't regret any tweet, nor do I apologize...right or wrong, I said it, I own it."
Indeed, Sutter does have quite a bit of "big opinions", such as the idea that Mad Men is ruining other shows on television, like Breaking Bad and Sons of Anarchy. He jokes about having a radio show for these remarks at some point in his career.
Source: Hollywoodreporter.com